Stardust Frank Sinatra & Tommy Dorsey
"There are only two things you need to get a job in advertising, have a good..."
– Professor Gupta
"How could it be that He would made everything that is, would want you or me for..."
– Fr. John Riccardo
ladies
Love is like your first period. For some, it happens conveniently in the shower, and for others, it happens during your middle school talent show in your white pants. Either way, it's unexpected.
Is a person capable of falling in love with only one person in their whole entire lifetime?
poem/future song inspired by Kenneth Burke
Learning things in school is actually really useful. What is man? What is man? But a… Love using, love-making, love-misusing animal Inventor of the negative, revolving our lives around what we can't do But unknowingly, we can, with the Truth Purely innate with us Naturally, emphatically But why do we separate ourselves from this - our natural condition? Our purity, our sanctity -...
letters to crushes
"We met over Hitchhiker's Guide to the Galaxy.  I was in Starbucks with my nose buried in the book, and she came over my shoulder and whispered, "Don't Panic!" …I did.  I had never seen anyone so beautiful.  I invited her to sit down, though, and she did, and we talked about the book and some of our shared interests— how we share the Ninth Doctor in...
That awkward moment when you mix up your creative...
"Do you think I am an automaton? — a machine without feelings? and can bear to have my morsel of bread snatched from my lips, and my drop of living water dashed from my cup? Do you think, because I am poor, obscure, plain, and little, I am soulless and heartless? You think wrong! — I have as much soul as you — and full as much heart! And if God had gifted me with some beauty and much wealth, I...
2AM Tangents
I was sitting in mass in awe (as usual), just reflecting about how ridiculously blessed I am to be surrounded by such beautiful people (inside and out) in my life. Truly, I yearn for these simple moments of realization. And I thank Him constantly for my day-to-day interactions with people. For simple moments of light-hearted conversation. For the opportunity to share pieces of our lives, minds,...
The Humbling of Irisa Ona, Episode 6 of 38742938.
I love my Comm Theory class and our assignments.
 Based on NPR's "This I Believe" columns. (www.thisibelieve.org)   I believe in love. The real kind. Hook-ups, booty-calls, one-night stands – these words are all too familiar in this culture, especially in the college scene. "It was just a one night stand, no big deal." "I met her at a party. She was cute." Divorce rates are at the highest they have ever been. "Irreconcilable...
God gives because He is God and it is His nature;...
"Woe is she who is captured but not yet pursued. She will constantly question herself and will never truly understand or know her worth in his eyes. He cannot act towards another woman without her suspicion, for she knows not the difference behind the intentions of his menial acts for her and those performed for other women; she has yet to know the exclusivity of his love.  Woe is he who...
Proverbs 30:18-19
There are three things that amaze me— no, four things that I don't understand: how an eagle glides through the sky, how a snake slithers on a rock, how a ship navigates the ocean, how a man loves a woman.
Prayer is cracking open your ribs and exposing...
I felt a cleavage in my mind As if my brain had split  I tried to match it seam by seam But could not make them fit Emily Dickinson  
"I beg you, daughters of Jerusalem, by the gazelles and hinds of the field, not..."
– Song of Songs 2:7
A Catholic Tradition of Social Justice
Lenore Yarger  These are difficult days for Catholics in North Carolina – at least for some of us. The Catholic Church has drawn much attention lately through myriad issues that keep erupting in the news, including debates over who can marry and who should have to pay for contraception, as well as investigations of errant Catholic sisters and Girl Scouts and, locally, a multi-million dollar...
Let's go back to 1957.
"Love is not a feeling. Love is an action, an activity… Genuine love..."
– M. Scott Peck 
Sometimes we forget that love is not a feeling,...
Je suis un esprit libre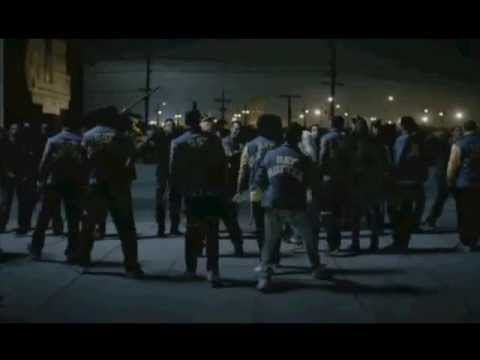 "He Who is the beginning and the end, the ruler of the angels, made Himself..."
– St. Anthony of Padua 
1 tag
tortue orgueilleux
Comme une tortue,  Elle m'a collé sa tête trop loin  Retirez…  Retirez… Heure de se retirer Retournez à votre coque où c'est sûr  Devrait-elle risque l'humiliation pour le bien de l'amour? 
"The heart that breaks open can contain the whole universe."
– Joanna Macy